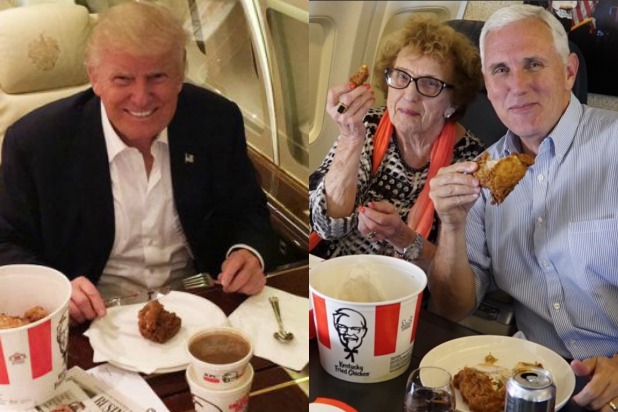 The Cheetoh In Chief released his administration's budget proposal, and everyone and his mother is jumping on the highlight that one of the cuts would eliminate Federal contributions to the Meals On Wheels program. I had to do some digging to find out the rest of the story, but here it goes – stay with me.
Trump's proposed budget cuts 13% or $6.2 billion from the Department of Housing and Urban Development operational budget – $3 billion of which includes elimination of the Community Development Block Grant Program which is where Meals on Wheels (MOW) gets their Federal funds.
According to MOW's 2015 financial report, MOW has an annual operational budget of $7,564,588, of which $248,347 – or 3% – comes from "Government Grants".
The President of the US receives a monthly salary of $400,00 – or $4.8 million per year.
President Trump (two words that go together like "romantic syphillis") said he would not take that salary and, instead, donate it.
If he donated just one month of his salary to the MOW program, he would more than make up for the annual budget cut shortfall. He would be a hero – saving a program that includes feeding 500,000 US Veterans, and keeping with his promise of donating his salary. PLUS, if he cut just one trip to Mar-a-Largo, he could fund MOW fully for almost half a year!
So, Trump, put up or shut up. Donate 4 months of your POTUS salary to Meals On Wheels. That will make the effects of any of your proposed budget cuts harmless to that program, and you will have saved that program for the entirety of your first term.
You love to win. This is how you do it.
0